Mrs. Anne Carroll
Executive Director; Religion Department Head; Religion 11 & 12, World History I & II, and World Culture Teacher
Director@setonschool.net; ACarroll@setonschool.net
Mrs. Carroll has a B.A. summa cum laude from Loretto Heights College in Denver, Colorado, and a Master's Degree from New York University. She received an honorary doctorate from the Notre Dame Graduate School of Christendom College.  She was Virginia State Teacher of the Year for the Veterans of Foreign Wars for 2011, and received the St. Thomas More Award from the Diocese of Arlington for Lifetime Achievement in service in the Diocese.
Mrs. Anne W. Carroll and her husband, Dr. Warren Carroll, founded Seton School in 1975 to provide Catholic education for junior and senior high school students. She has been the Director ever since.
Mr. Bob Pennefather
Director; Geography 8, Life Skills Boys, Religion 8 & 10 Boys, and World History I Teacher
bpennefather@setonschool.net
Mr. Bob Pennefather serves as Dean of Students and is the Geography 8, Boys Life Skills, 8th and 10th Grade Boys Religion, and World History I Teacher.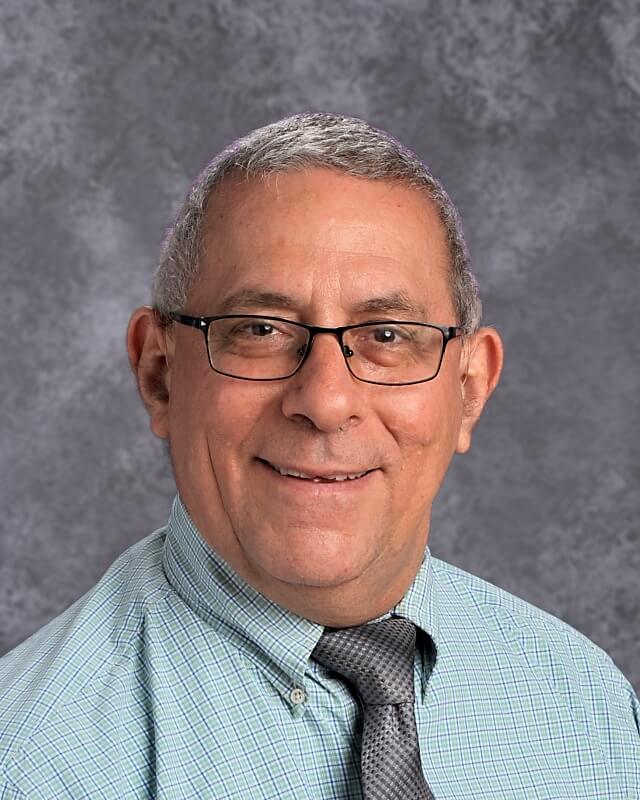 Mr. Peter Scheetz
Assistant Director; Math Department Head; Geometry, Physics, Pre-Calc, Calculus, and Pre-Algebra Teacher
pscheetz@setonschool.net
Mr. Pete Scheetz is the Assistant Director and teaches Physics I, Pre-Calc, Calculus, Pre-Algebra, and Geometry.
Mrs. Debbie Cooper
Office & Financial Administrator, Accounts Receivable
setonoffice@setonschool.net; dcooper@setonschool.net
Mrs. Debbie Cooper was in the U. S. Navy from 1976 – 1980 in New Orleans, LA. She received her BS Degree from Loyola University in New Orleans, LA. She was a PE Teacher at St. Andrew the Apostle School in New Orleans, LA from 1988 – 1990 and then again at Wakefield Country Day School in Huntly, VA 1997 – 1998. She has been at Seton School ever since and when asked why she works at Seton she says that everything she does is all for the Glory of God!
Mrs. Mary Jo Smith
Assistant Office Administrator, Accounts Payable
msmith@setonschool.net
Mrs. Mary Jo Smith serves as  Assistant Office Administrator and Accounts Payable manager.
Mrs. Barbara Mirus
Academic Dean; English Department Head; English 12 Teacher
bmirus@setonschool.net
Mrs. Barbara Mirus serves as the High School Academic Dean and the English 12 Teacher.
Mrs Eve Montavon
Director of Guidance
emontavon@setonschool.net
Mrs. Eve Montavon serves as the Director of Guidance.
Mrs. Charlotte Guyant
Guidance Assistant
cguyant@setonschool.net
Mrs. Charlotte Guyant serves as the Guidance Assistant.
Mrs. Tina McIntyre
Registrar and Web Manager
tmcintyre@setonschool.net
Mrs. Tina McIntyre received her MS in Information Systems at George Washington University and her BBA in International Business with minors in Spanish and Economics at James Madison University. In her own words, "It is such a blessing for me to be part of the Seton community where God always comes first and the Truth is proclaimed everywhere. In this school, God gives me the grace each day to grow in faith and holiness and the ability to share His gifts with all those around me."
Mr. Timothy Heisler
Dean of Students; Social Studies Department Head; Economics, English 11 & Pre-Algebra Teacher
THeisler@setonschool.net
Mr. Tim Heisler received his BA in International Studies from George Mason in 1994 and started working at Seton in 1995. He received his MA in International Commerce and Policy from George Mason in 1998. He teaches at Seton as a Child of God; his main purpose is to bring this reality everywhere and to every student with whom he comes in contact; no matter what accolades they receive later in life that none will hold a candle to that simple statement: "You are a Child of God!"
Mr. Dan Mahar
Junior High Dean; General Math, Reading 7 and Religion Teacher, Sea Perch Advisor
dmaher@setonschool.net
Mr. Dan Mahar serves as the Junior High Dean and teaches General Math, Religion 7 and World Culture. He also is the Sea Perch Adviser with Mr. Mark Hoffman.
Mr. Dan Vander Woude
Athletic Director and Boys Religion 7 Teacher
dvanderwoude@setonschool.net
Mr. Dan Vander Woude serves as the Athletic Director and teaches Religion 7.
Mrs. Maria Cackett
Algebra I and II Teacher & Student Government Co-Advisor & Sacred Life Club Advisor
Dr. Beth Carpenter
Science Department Head; Chemistry Teacher
BCarpenter@setonschool.net
Dr. Carpenter received her PhD in Emerging Infectious Diseases at the Uniformed Service University of the Health Science in Bethesda, MD. She received her BS in Biochemistry at The Catholic University of America in Washington, DC. She is an Associate Adjunct Professor at the University of Maryland University College in Adelphi, MD since 2012. In her own words: "I have had an interest in science and nature from the time I was little. My favorite questions were "why" and "what is that". It was not surprising that I went to school to pursue a degree in science. CUA was my first foray into a Catholic school, and I loved that it was a place where the faith was used to enlighten and inspire our studies. It was there that I came to appreciate the harmony that can be found between what we know by faith and what we know by reason. Science and religion are not at odds with one another! My work in graduate school with microorganisms continued to have me marvel at creation. The dedication in my doctoral thesis reads "To the good God, who saw fit to give humankind both heart and mind to know Him and His creation, may this work be pleasing unto You", and it the perfect summary for how I approach science education. It is my desire to help my students not just learn chemistry but to appreciate how scientific knowledge can draw us closer to our Lord."
Mrs. Annemarie Ciskanik
Girls Religion 7, Reading 7, Grammar 7, and Faith & Finance Teacher
ACiskanik@setonschool.net
Mr. John-Robert DiVietri
American History, American Government, and World History II & III Teacher
JDiVietri@setonschool.net
Mr. John Robert DiVietri received his Associate's Degree from NOVA in Social Studies and his BS in Psychology at Old Dominion University. He is currently working towards his MA in American History at the American Public University. In his own words: I feel very blessed to be teaching at Seton School. As a former Seton student, I know that this is a truly special school with a great student body. I am learning more about myself and my subjects the more I teach the amazing students that Seton has. I hope to be able to share some of the knowledge and faith that I have acquired with them for as long as I am able.
Mrs. Maureen Duran
Girls Religion 10 Teacher
Miss Jennifer Erwin
Band (Adv/Beg/Int) and Chorus I & II, Teacher
Dr. Aileen Foeckler
Adv Biology Teacher
AFoeckler@setonschool.net
Mrs. Jill Hall
Biology and Pre-Algebra Teacher
JHall@setonschool.net
Mrs. Hall graduated from Western Washington University with a degree in Environmental Science and holds a Virginia State teaching license with an endorsement in biology. She has over 11 years of experience in the classroom and is passionate about Catholic Education, which animates everything she does (just ask her husband and children). In her own words, "Teaching at Seton is a gift! By being a part of Seton School, I have fulfilled a dream of teaching at a school where students and faculty integrate their spiritual life with their daily life. It's a place where an encounter with the beauty of faith is cultivated. Through the lens of faith, we can see the laws of nature with awe and wonder, and we have an answer from where the beauty of nature comes from. God made the beautiful world around us. "In the beginning, He created," are the first five words in Genesis. This creation is visibly portrayed and can be shared in the science and math classroom. Mathematics and science are about order in the world, and we study and discover truths and universal principles, by our engagement of the world, His creation. With the strong collaboration that occurs at Seton, our students are encouraged, equipped, and well educated in an atmosphere of love and support."
Mrs. Joyce Hoffman
Physical Science Assistant
Mr. Mark Hoffman
Physical Science, Algebra II, & Intro to Engineering DE Teacher, Robotics & Sea Perch Advisor
MHoffman@setonschool.net
Robots@setonschool.net
Mrs. Stephanie Kammerdeiner
Writing for Publications Teacher
SKammerdeiner@setonschool.net
Mrs. Laurinda Lucas
Algebra I & II & Pre-Calculus Teacher & National Honor Society Advisor
Mrs. Ann Martella
Spanish II, III, DE 201/202 Teacher
AMartella@setonschool.net
Mrs. Ruth McCaa
German I, II, III, & IV and Resource Teacher
Mrs. Jane Mee
Art I, II, & III Teacher
Miss Ann Pennefather
Grammar 9 and English 10 Teacher
APennefather@setonschool.net
Mrs. Beatrice Pennefather
Spanish I Teacher
BMPennefather@setonschool.net
Mr. Dick Pennefather (Mr. P)
English 9, Speech, Girls Religion 9, and World Culture Teacher
DPennefather@setonschool.net
Mr. Richard Pennefather has been teaching at Seton for 30 years. He came to Seton after graduating from Providence College and thought it would be fun to teach and coach for a couple of years. He loves the challenge of working with kids, both academically and athletically. It is a joy for him and he hope to do it for another 30 years.
Mrs. Jill Pogue
Foreign Language Department Head; Girls Religion 9, Latin I and World Culture Teacher; Yearbook Adviser; and Student Government Co-Adviser
Mrs. Pam Prevoznik
French I, II, & III, English 9 and Girls Religion 8 Teacher
PPrevoznik@setonschool.net
Mrs. Alicia Madan Salas
Life Science, Spanish II and Advance Lab Science Teacher
Mrs Christan Summers
Grammar 7, Reading 8, Grammar 9
Mr. Vincent Terreri
Computers Teacher
Mrs. Mary Tsukalas
Grammar 8 and Art Appreciation Teacher
MTsukalas@setonschool.net
Mrs. Heidi Vallimont
Girls Life Skills
HVallimont@setonschool.net
Mrs. Maryan Vander Woude
Reading 7
MVanderwoude@setonschool.net
Mrs. Kathy Vestermark
Earth and Space Science
KVestermark@setonschool.net
Mrs. Monica Vicente
Chamber Choir Director
Mr. Pete Westhoff
Religion 11 & Boys Religion 9 and Language & Logic Teacher
PWesthoff@setonschool.net
Miss Monica Wilson
Geometry, Latin I, II, III, & IV Teacher
Mrs. Vickie Zadnik
Algebra I, Geometry, and Statistics DE Teacher
VZadnik@setonschool.net
Mrs. Vickie Zadnik holds her BS degree in Electrical Engineering from VA Tech and her MSEE from GA Tech.  She has taught at the college level for several years and is currently an adjunct instructor with Northern VA Community College.  Vickie has a love for math and a desire to help others develop their own appreciation of it.  "Prayer is how we communicate and come to know God.  Math is how we communicate and come to know God's amazing creation.  It is a tool that allows us to explain what is happening in the world around us and better understand how we can interact with it.  God's creation is not random but ordered, intricate, and always unfolding".  Vickie also holds a Master Catechist Certification from the Diocese of Arlington.  She is blessed to be at Seton, a place where the Holy Spirit abounds.