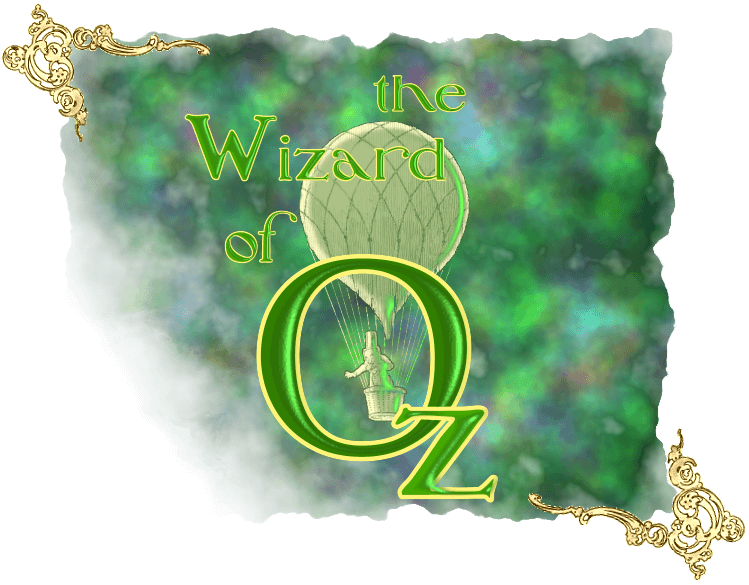 Below is the updated schedule through Presidents' Day.  Because the Oz singing went well last time, this Wednesday we will instead be focusing on Jitterbug singing.  There are also a number of other tweaks to the schedule.  As always, the updated schedule is also available on the website, setonmusical.com.
Jitterbugs- please bring all black, jogger-style sweatpants to practice on Wednesday.  We want to see if that will work for your costume.
Most of you have already submitted your checks for the musical- thank you.  If you have not yet done so, please be sure to submit your two checks to the Seton office as soon as possible.  One check for $25 per student/ $50 family max for participation.  And a separate check for $50 per family for strike/chaperone deposit (this will be returned following strike if the student participates in strike and the parent chaperones a performance.)  Thank you!
There is a list of props we need on the website- anyone is welcome to contribute!   Questions or pictures can be sent to Vickie Zadnik 

[email protected]

 or 571 435-5437(c)
The Props Needed page can be found under the Parent Information tab on the website or by following this link:
There will also be a "Prop Party" on Saturday, February 16 from 9 am- 1 pm in Corpus Christi.  We will be painting signs, making trees, spears, ghosts, snow and much more.  Anyone is welcome.  Please contact Mrs. Zadnik if you are interested.  Bring your own paintbrush and large scissors if you have them and come dressed to paint! 
SCHEDULE
Wednesday, February 6th ALMOST EVERYTHING was a little tweaked due to time change
2:00 – 3:30 pm Munchkins (Dorothy, Glinda and Munchkins) ROOM TBA
3:00 – 3:30 WICKED WITCH with Munchkins for last half an hour ROOM TBA
3:30 – 4:00 pm Scarecrow, Tinman, Dorothy and Witch (room TBA)
3:30 – 5:00 Jitterbug (Male and Female Dancers only) – Faustina
5 – 5:30pm Oz: Tap/Sweepers (need brooms) (Faustina)
5:30 – 6:30 pm Elegant Couples, Guard/-ette, Miss EC, Crossing Guard, Autograph seekers & Photographers (Faustina)
6:00 – 6:30 Ozettes – Faustina
6:30 – 7:15 pm Jitterbug Singers (all Dancers, Ghosts, Trees, 4 Principals) – Mr. Arnold
7:30 – 9:00 Kansas Act I Scene 1 – 5 (Faustina)
Saturday, February 9th
9:00  – 9:45 Munchkin singing (Dorothy, Glinda, Munchkins) – Faustina
9:45 – 11:00 Munchkins blocking (Dorothy, Glinda, Munchkins) – Faustina
10 – 11 Girls Chorus – Joseph
11 – 12 Singing: Tinman, Dorothy, Scarecrow, Lion – Joseph (Jitterbug song, If I Were King of the Forest) – Mr. Arnold/Mrs. Catabui
11:00 – 1:00 Jitterbug Dancers (Male and Female) – no little jitters
12:00 – 1:00 Four Principals JOIN Jitterbug Dancer – Faustina
1:00 – 2:00 Emerald City (Everyone but 4 Principals, Cleaners, Beauticians, Polishers, Manicurists)
1:00 – 1:30 Four Principals We're Off to See the Wizard steps
1:30 – 2:00 Blocking Act II Scene 3: Four Principals – Joseph
2 – 2:45 Blocking Act II Scene 1, end of scene 2, and scene 4: Four Principals, Guard, Guardette – Faustina (Mrs. MVW)
Wednesday, February 13th
3:30 – 4:30 Blocking: Ding, Dong, Witch is Dead: Munchkins, Dorothy, Scarecrow – Faustina (Mrs. VW)
4:30 – 5:00 Choreography: Oz Cleaners
5:00 – 6:00 Choreography: Jitterbug Dancers, 4 Principals, Little Jitters
6:00 – 7:00 Choreography: Principals, singers, Ozettes,  Juliette, and CHAIRS
7:00 – 8:00 Singing: Only Had a Heart – Tinman, Singing Trees,(Dorothy, Scarecrow will come late) (Joseph) – Mr. Arnold/Mrs. Catabui
7:00 – 7:30 Blocking: (Dorothy and Scarecrow) – Faustina
8:00 – 9:00 Girls Chorus – Mr. Arnold/Mrs. Catabui
8:00 – 8:45 Blocking: Act II Scene 11 –  4 Principals & Wizard – (Joseph) – Mrs. MVW
8:00 – 9:00 Blocking Act II scene 5 and 9: Winkie General, Winkies, Witch, Nikko – Faustina – Mr. Haggerty
Saturday, February 16th
9:00 – 10:45 Munchkin blocking – Faustina – Mrs. MVW
9:30 – 10:45 Girls Chorus – Mr. Arnold/Mrs. Catabui
11:00 – 12:00 Jitterbug – Mrs. Dixon TBA
12:00 – 1:00  Oz group – Mrs. Dixon TBA
1:00 – 2:00 Oz group – Mrs. Dixon TBA
11- 2:00 Blocking: 4 Principals TBA
Monday, February 18th
1:00 – 2:30 Blocking: Ding, Dong, Witch is Dead – Munchkins, Dorothy, Glinda – MVW
2:00  – 3:30 Blocking: Tinman, Singing Trees, Dorothy, Scarecrow – MVW
3:30 – 5:00 Blocking: 4 Principals If I Were King of the Forest- MVW